BUILDING ADVICE
From the outset of any building project, there are always a couple of questions. Is it possible? What is the cost? Some building advice can help answer those questions. Qualified advice can help you understand your projects complexity & costs before you start.
Whether you're looking to renovate or extend right now or later down the track, it's definitely beneficial to find out what the project may hold, how your ideas can be integrated and the potential building costs could be before you start. We can offer valuable building advice.
A renovating or building an extension advisor will estimate your projects value and give you an idea of what could be involved.
Let's find out more about how Auckland Builders & Renovations ltd building consultations work.
HOW MUCH WILL MY RENOVATION COST?
This is probably the all time #1 question we get everyday.
Put simply, we wont know until we get more details of what you want to do. Its more than likely that you wont want to invest in Architectural plans without knowing what your project will cost, your bank wont lend money until you can get a firm quote, and builders cant give you a fixed price quote until the plans have been consented by council. So what do you do?
You need to get a builder onsite so you have an idea of what cost may be involved before you get started.
HOW DOES A RENOVATION/EXTENSION ADVICE WORK?
Its an obligation-free discussion between an experienced Builder and yourself that aims to estimate what your project concept costs could be. The Auckland Builders & Renovations Ltd professional builder has a wide range of experience in building, renovating and extending and can give you great advice on what may or may not be allowed, how to build things better, what is possible- or what may not, or guide you through what council issues may arise.
Their concept advice will be an informed guide to costs by discussing your ideas directly with you onsite. Our advice is an estimate of what your project could cost in the current market.
Some factors that will be taken into consideration when appraising your property are:
Age
Size
Number of bedrooms and bathrooms
Extra features (Garage conversions or separate dwellings)
Renovations or extensions technical requirements
What quality specification you want to build/renovate to
Proximity to utilities and services
Council Regulations
WHAT'S THE DIFFERENCE BETWEEN BUILDING ADVICE AND A BUILDING QUOTE?
Building Quotes are only able to be provided based off Council Consented Plans. Building Quotes are used for more formal purposes such as when applying for a mortgage, applying for building finance or fixing the price of a building project with a set specification and definitive project outline.
Building advice is only an estimate of what your project could cost in the current market, before you invest in plans, finance or building consents, using our builders knowledge and a consideration of the factors listed above. Building advice is not definitive and cannot be used for legal purposes. Rather, it is designed to gauge current market building costs and give you an understanding of where you stand, what your renovation or extension may cost, and how to go about building it.
WHEN SHOULD YOU GET BUILDING ADVICE?
You should get advice if you simply wish to know what it costs to build, renovate or extend your home, before you get plans done or apply for finance.
HOW CAN YOU GET BUILDING ADVICE FOR YOUR RENOVATION OR EXTENSION?
Just give us a call or email and we will arrange a suitable time to meet with you onsite at the dwelling you wish to renovate (Business hours only)
What you get:
60 Min with an experienced builder to discuss your ideas
Written cost consultation of your concept renovation or extension based off your ideas
Guidance as to what to do next including possible architectural & council costs
Cost is $468 +
If you would like to book a builder in for advice, please get in touch. We would welcome talking to you.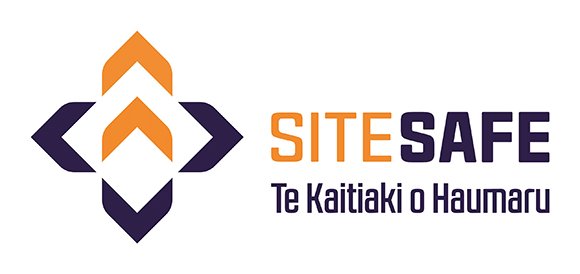 Auckland Builders & Renovations Limited
Home Renovations, House Extensions, Bathroom Renovations, Home Improvement & Builders in Auckland
ABAR LTD
Auckland Builders & Renovations Limited. We are a full-service local builder and renovator in Auckland, dedicated to improving homes.
Auckland Builders
Building projects and  extending homes is what the team of Auckland  builders at Auckland Builders & Renovations Ltd does best.
House Extensions
Extending your home can be quite a smart and economical way to create more space without having to move, and adds value to your home!.
Bathroom Renovation
Bathroom renovations in Auckland. Specializing in modern bathroom designs and strive to give you the quality that you deserve at a very affordable prices.