Bathroom Renovations
Bathroom renovations in Auckland. Specializing in modern bathroom designs and strive to give you the quality that you deserve at a very affordable prices.
Auckland Builders & Renovations Ltd are a leading builders specialising in complete bathroom makeovers from start to finish, adding value to your Auckland home in the process.
Auckland Builders & Renovations Ltd offer our clients a complete bathroom renovations "one-stop-shop". We can help you with everything from planning your bathroom renovations to waterproofing, painting and tiling.
We're devoted to providing high-quality craftsmanship for the remodeling and renovation of residential homes. We complete every job with the level of detail and quality that we would use in our own homes. You want a better home improvement. We'll make it happen. 
Complete Bathroom Renovation Company. Skilled & experienced. Why not contact us for a chat? 0800 BUILT NZ
Home Owners Guide to Bathroom Renovations in Auckland
Auckland builders & Renovations Ltd can help guide your  Bathroom Renovations in Auckland.
If you would like to simply modernise an existing bathroom or create a sophisticated new one, or even build additional bathroom, our team at Auckland builders & Renovations Ltd will help you from start to finish while you make your dream bathroom come true. We are specialist Bathroom Renovators we have the ability to customise a bathroom renovation that will suit your unique needs, desired styles and budget.
Why not give us a call on 0800 BUILTNZ to get some information about bathroom renovations and how we can help you.
Please feel free to take a look at our Bathroom Renovations Guide. We hope that this guide will give you some fresh ideas on how to renovate your bathroom.
Guide to Bathroom Renovations Auckland
You will wonder to yourself why you didn't do a bathroom renovation sooner.
Lets be straight up: A bathroom renovation or makeover is going to cost you time, money, and maybe even give you a few grey hairs. The price can range from a few thousand dollars to spruce up an existing bathroom by simply changing out the fixtures and fitting and a fresh paint job to six figures for a complete  bathroom renovation stripping out everything and customising everything in a high-end fully tiled master bathroom. But if you're smart about your budget and spending, the investment will likely prove worth it.
Bathroom Renovations
When designing your  bathroom to be pleasing for your own family and your guests, you'll need to consider several things before you start.
What's your daily routine? The bathroom layout will depend on it.
How much can you spend? Better to budget now than be disappointed later.
How much storage do you need? Easy to add now, much harder to add later.
How many people will be using the bathroom? You'll need to decide if you want/need double sinks, larger shower and multiple vanities & mirrors or just having the basics.
What do you not like about your current space? Bathroom renovating is all about improving your space, so what can be done to make it better for your needs.
We know renovations can be a significant investment. Bathroom renovations cost $10,000 for a very basic makeover. For those that have recently bought a home that needs some fixing up or improvement, this can be a another cost on top of the house investment. We suggest that you plan carefully and allow a buffer in your budget to allow for any unexpected costs that may arise. Bathroom renovations in Auckland can present a variety of construction types and methodology so working out what can behind some of those old villa walls can only be found once they are open… so keep and open mind.
If this is your first time renovating a bathroom, then start by working out multiple options when you are planning to renovate your bathroom. Bathroom renovations can sometimes turn into a multifaceted project that will leave beginners overwhelmed by the various options of materials and technology. By working out multiple options and various bathroom designs you will have a better understanding about what options are available, what suits your needs and space available in your bathroom area. You can then begin to calculate your bathroom budget you will need to save for your renovation.
Why renovate a bathroom?
When you think about it, you use your bathroom everyday. Whether it's to have shower, wash your hands, use the toilet or check your lipstick before you leave the house, your bathroom is a essential part of your everyday life. Having a practical and stylish bathroom space which offers everything you want and need is the perfect reason to have a bathroom makeover. And, a real estate agents tip, if you are looking to sell your home, many buyers consider the bathroom one of the most important rooms they look at.
One of the biggest benefits of renovating your bathroom is that it will increase the resale value of your home. … Homes with renovated bathrooms tend to sell at a higher price than homes with outdated bathrooms. A new bathroom not only allows you to enjoy your bathroom, but it also works as a great investment.
Plan on Future proofing
Remember that old houses usually mean old plumbing, and that means that somewhere at sometime, pipes or joins will fail and water my rain within your property. To avoid the emergency fixes, many homeowners take the smart route and carefully plan out doing a bathroom renovation.
In doing so, they might not anticipate all the problems that pop up for older houses, but having had experience with renovating bathrooms in Auckland, we can give some advice before you start to rip up that tile and tear down those walls.
Some things to expect in old bathrooms
Pipes may not be where they should be or on great condition. When you open up the walls and look at the pipes. Odd angles all over the place, corrosion on some joints, an abundance of leaks, and brittle pipes that make you wonder how they are still working. When you start to mess with them, a lot of old pipes will simply break. That's why you need to be prepared to replace all the pipes you find — just in case.
The water will surprise you. You might not be able to see that slow leak, but drips down the framing and inside the walls have trekked across joists for a long time and everything has rot beyond repair and replacing entire walls and framing is your only option. This happens more than you think!
Electrical rewire. If you thought some of those pipes were bad, take a look at those electrical wires! Its not uncommon in an old house to see a variety of wiring that doesn't match, seems spliced together haphazardly. Additionally old wire becomes brittle and can ooze chemical. Modern lives also mean modern amenities, so more lighting and power outlets are often things to upgrade. Make room in your budget for an electrician.
Lead paint & asbestos. Old houses have layers of old paint, and that means potential layers of harmful lead. Pre 2000 houses also have a good chance of having asbestos  just waiting to be stirred up and breathed in. When the dust starts to fly, it's already too late to protect yourself. So when you do the bathroom demo, keep your family well away from the area, and wear protective clothing and masks to make sure you stay healthy.
The framing looks off. When you open up the old walls to move things around, don't be staggered if it appears your whole home is suddenly at an angle. Old houses were often built by hand, or over time they have settled, which are not always level on the foundations. Keep this in mind when you are installing a new bath tub or sink, as you might need to adjust the framing first.
It's smaller than you think. Bathrooms have become larger over the years, and so have all the things that go in them. When you pull out that toilet, remember that the new one will probably be larger. How will you account for the lack of extra room? You might have to get creative by removing a bath tub, different size shower and vanity, or deliberately go with the smallest sized equipment to make it all fit.
The most important part of any old home renovation is going into it with your eyes wide open.
Increase your House Value
By completing renovations to your bathroom, the value of your home can dramatically increase. According to Ray White Real Estate Agents, you can expect a 70% return on your investment.
When you decide to sell, that bathroom renovation will be an enormous deciding factor for new buyers. As you have done the hard yards by carrying out the bathroom renovation you will be rewarded by an increased value of your home.
If you can add anything that makes your bathroom stand out (in a good way), then you're likely to ensure your house is memorable to potential buyers. Think lights around the mirror, underfloor heating, a rain head as well as a normal shower, a good ventilation unit, a cool tile feature on one wall—think outside the box!
There are some easy ways to add value without breaking the bank:
Re-grouting tiles.
Replacing an old mirror.
Using a fresh new bathmat to hide worn tiles.
Putting up a new towel rail for better storage.
Adding a fresh coat of paint.
All of these small changes can create an improved look in your bathroom, and add value instantly.
Bathroom Renovation Steps
Step One: Plan
Think about what you like about your existing bathroom and what you want to change. Many may not even need a complete bathroom makeover – just painting or changing tiles or fixtures can give the room the facelift it needs.
If it's more of a layout issue, you will need to plan what you want to move and where, keeping in mind the plumbing lines for the toilet, sink, shower and/ or bath. Engage the services of a draftsperson or architect to draw up your plans, which you will need before you even talk to a builder, tiler, or plumber. You will also need to be aware Auckland City Council requirements  that would affect your planning, such as minimum distances between sinks and electrical outlets.
You'll also need to plan your budget. As a starting point, your budget should include line items for:
Demolition
Asbestos testing
Plumbing
Electrical
Lighting
Waterproofing
Tiling, plastering and painting
Fixtures, including tapware, basins, showers, mirrors, vanities
Depending on if you are just replacing fixtures and tiles or reconstructing the whole room, bathroom renovations can range anywhere from $10,000 to $45,000. You should also make sure to have a contingency plan (usually 15% of your budget) for any unknown expenses that may come up along the way.
Step Two: Get the Team Together
While the first thing you think of when it comes to bathroom in terms of trades required are the plumbers, some find it best to get a builder first. While plumbers take care of the plumbing, the builder can manage the project from demolition to completion and coordinate other trades.
Although some who manage the project themselves find it a stressful exercise, especially if they make a mistake that an experienced tradesperson would know to avoid. But with proper planning and a reliable team, renovating your own bathroom can be a very positive experience.
The trade services you will need may include:
Plumber
Builder
Electrician
Tiler
Waterproofer
Painter & plasterer
Top Tip: When requesting quotes from tradies, make sure you already have an idea of what fixtures you want and have clear documentation of your plans. From a plumbers point of view, they don't need to know what brand your fixtures are, but if they have the style, they can quote accordingly – such as shower rail or shower head, back to wall or freestanding bath and under or top mount sink.
Step Three: Disconnect and Demolition
Once the plans are approved and contracts are signed, it is time for the work to begin! The first step is disconnection. For plumbers, this means removing tapware, valves toilets and capping services where necessary.  For electricians, it's removing power points and disconnecting wires.
Once disconnection of services is complete, it is time for demolition! Depending on how big your project is, this could include taking out the shower screen, bath or removing the plaster and tiles on the floor and walls where plumbing needs to be rearranged.  You may wish to remove the plaster and floorboards yourself, but please remember to assess for asbestos and follow Sitesafe guidelines. Then grab some safety goggles and get started!
Step Four: Rough in
Rough in means to bring in the various services (plumbing, electrical etc) to the space, but not making the final connections.  If relocation of any pipes is required, this is the part of the process when it happens.
In most cases, the plumber does their rough in first, followed by the electricians. Ensuring that all measurements are correct is incredibly important during rough in, as having your tap even a few millimetres out can mess up your tiling – a very expensive problem to fix.
Step Five: Install wall and floor finishes
The next step in a standard renovation is to install the wall and floor finishes. The general order is:
Install plasterboard or cement sheet
Waterproofing
Tiling
Grouting
Painting
Not all waterproofers are tilers and not all tilers are waterproofers, so make sure you know what each of your trades can and can't do. As plumbers, we often come across leaks in ceilings or wall cavities that are due to incorrect waterproofing, so make sure your trades get it right the first time, and are qualified to do what they do.
Step Six: Fit off, Clean and Decorate
The final stage of the process (from the trades point of view) is final fit off. This is when the plumbing and electrical fixtures are connected to the services that were  installed in the rough in stage. Fit off includes installation of toilets, shower screen, taps and mixers, mirrors, towel rails, lights  and more.
After fit off, nearly all of your team of trades have completed their part of their job, so it is a perfect time to organise a deep clean if its not already included in your contract. This will remove any of the dust and dirt from the rough in, tiling or grouting parts of the job.  This stage also often includes putting caulking/ silicone between the plaster and tiling, or tiling and fixtures, which makes the space neat and virtually seamless.
You are then free to style your bathroom however your please – hang pictures, add plants and any final touches.
Considering your options
Make sure that you ask yourself these questions:
Will the new bathroom layout work? Does the bathroom layout align with the number of people living in the home? Will this bathroom be use by a larger or smaller family? Are there any special needs like zero step in the shower for elderly, or a lower toilet seat height for children. Make sure the bathroom design is suitable for everybody that will be using it.
Is there sufficient storage room for towels, cosmetics and amenities? How will the use of space affect storage choices? Is there enough room for everything or do you need to reduce sizes of items such as the shower, vanity r bathtub? If not then consider shuffling the design to create more storage.
Take your time!
Many property owners make the blunder of speeding through the steps when redesigning their bathroom. Even though renovating your bathroom is exciting once you have made the decision to do the project, you need to slow down and be thorough.
Designing a bathroom will take maybe more thought than any other room. The kitchen might be the exclusion however, even here, there is always the reassuring involvement of a kitchen designer to smooth the process. With the bathroom, you will often find yourself managing the plasterer, the plumber and the flooring installer alone, so it can feel a little overwhelming.
The typical kiwi bathroom is small, requiring ingenious use of space to shoehorn in all the desired features and make it good looking and comfortable at the same time.
And installation can be deceptively tricky, involving plumbing, intricate spatial design and technical skills.
With a range of inspiring bathroom ideas to choose from, it pays to have some kind of design service, either from an interior designer, a specialist bathroom designer or, at the very least, an experienced builder/plumber with an eye for design. 
How to design a bathroom
Much like planning a kitchen renovation, when figuring out how to design a bathroom you can get the ball rolling by thinking about how you use your current room, noting what works and what doesn't.
Then, look at bathroom pictures for inspiration and develop a wish list that takes into account all potential users, their individual needs and imagine how these might change in the future.
For instance, a home with a large family will usually require a bath tub, hardwearing and splash proof surfaces, while a master bathroom or en-suite can afford to be a bit more luxurious if the kids have flown the nest.
How to plan a bathroom layout
How you plan your new bathroom layout will depend on many factors. This includes the function of the bathroom, the size you have to work with, your budget (Bigger spaces need bigger budgets), who will be using the bathroom and how often. 
Let's start with the how good design effects that a good bathroom layout can create:
The view from entrance: Thisis an important part of design, so makes a good starting point for your bathroom layout – you want to see the bath or basin first, not the toilet.
Symmetrical layouts: if the room's proportions symmetrical, it is worth planning a symmetrical layout, perhaps aligned with an architectural item like an original sash window.
Choose a feature:Whether its a freestanding bath, gorgeous vanity or a beautiful, fully  tiled shower and then build the rest of your design around it.
Leave space: ensure there is suitable space around each fitting for comfortable use and pay attention to the swing of shower doors.
Ask the experts: Find a specialists help if you are struggling. It's surprising how even the smallest of bathrooms can be imaginatively planned by a professional bathroom designer.
Create drama in larger bathrooms: Avoid everything attached to the walls and instead test with freestanding. A central bath position can prove more dynamic, or incorporate a clever walk-in shower ideabehind your bathtub by bringing the bath forward.
A bathroom fan is an essential for every bathroom to stop the growth of black mould and damaged caused by condensation. Ventilation can be drastically improved by adding extractor fans, vents and humidity sensing units.
Never enough light. Lighting looks fantastic when you can create several layers of illumination. There are several unique ways of including extra light in your bathroom such as having lights built into the face of mirrors or behind them and strip lighting under the cabinetry. Sufficient lighting to create a bright space will add more value to your bathroom. Using natural lighting to brighten the space is also a great idea
'The layout of the bathroom is primarily dictated by the position. of sewer  pipe for the toilet and whether it can be moved or not. Moving the toilet will require a council consent. Once you know where this is positioned, you can start thinking about where the basin, bath and shower will go. Pipework tends to be more flexible when it comes to repositioning. Once you have your layout and therefore measurements. the exciting part starts – you can create your mood boards and choose your products. Make sure you don't forget about towel rails and heating when considering all of this. One big mistake we often see is once having left the shower, people have to walk across the bathroom to reach their towel.
Once you have firmed up your ides about what you want to do, you should contact professionals like us!
Auckland Builders & Renovations Ltd – Bathroom Specialists
Anyone wanting to renovate their bathroom  will require help during bathroom renovations and we are the experts to call on.
Renovations costs can range from up to $10,000 to $45,000.
DIY bathroom renovations will often cause issues, frustration and repairs. Homeowners who try to do it solo will be put off by the difficulty and complexity it involves. The most common mistake new homeowners make is cutting corners while trying to lower costs. Additionally the re are laws about what you can DIY. Building work that doesn't require a consent.
For consistent guaranteed results, employ professionals who will make your life easy.
That's where we fit in 😊
We take great care of all our clients. Why not email or give us a call.
Why not create your own full custom bathroom that you will love, designed the way you want it. We work with our clients to create custom bathroom creations that stand out from the rest.
Do you have a designer who you work with? We can bring their creations to life! Designer bathroom services from high end full bathroom renovation to exotic powder rooms. 
Renovate your ensuite bathroom and add value to your home. Refresh or redesign the layout. Its your private space, so why not make it just the way you want it?
Is your bathroom stuck in a time warp? We can help modernise vanities, toilets, showers, lighing, taps/mixers and extraction to modern standards.
Do you want to add a touch of luxury to your bathroom? Full tile and waterproofing experts, we can create a luxury bathroom that stands out and makes you proud to show your friends.
Do you need an additional bathroom in your home? We can help with obtaining all the onsents and building and extra bathroom. Add significant value to yur home and add a new bathroom. 
Bathrooms, Tiled Showers, Ensuite Additions
In choosing our services for your bathroom renovations in Auckland, you can get the following types of bathrooms to add value to your home:
This bathroom is often designed to be relaxing but functional. The master bathroom typically accommodates both, residents and guests. Many bathroom showrooms display designs for this bathroom because it typically uses basic principles to create function in the space. As the main bathroom, you will want good quality finish,  quality fittings and fixtures that will last and fit within your project budget. 
Bathroom renovations for master bedroom ensuites usually center on the desires of the home owners. Its a secluded and indulgent area. Why not use stunning glass tiles, natural stone counters, heated floors and floor to ceiling tile. A highly crafted ensuite can make you feel like you are in a resort.
Complete Bathroom Renovation
A full bathroom usually starts by stripping out everything that was previously there, possibly moving walls and starting with a blank canvas. With no constraints you are free to design and develop whatever you want. 
A complete bathroom renovation, you can move showers, toilets, vanities and walls. Consider walk-in mulithead frameless showers, his & hers vanity, luxury toilet, tiles, heated flooring & towel rails, improved LED lighting and superior ventilation. Its  a blank canvas to paint as you desire. 
A bathroom makeover is all about the bare essentials. It simply replaces the shower, a sink, and a toilet with a new equivalent standard. 
Cost effective and relatively simple to do, a makeover will improve the look and feel of not only the bathroom, but also lift the rest of the home. 
Powder rooms are typically small but they make a world of difference. The purpose of the powder room is usually to provide a place for women to touch up in private. Many people who call for bathroom renovations with a powder room in mind usually require that wallpapers be added to give dimension to the room. You can also have the space made to have a Mediterranean feel. Vibrant colours with contrasting textures work best in these cases.
Renovate your bathroom with us!
From contemporary to traditional, simple updates or full bathroom design and build, we're your one-stop destination for bathroom renovations in Auckland.
Whether you are looking to modernise the finishes in an existing bathroom, or a complete renovation, we will work personally with you to create a bathroom that is tailored to your lifestyle from the highest quality products available.
Bathroom Renovations generally start at approximately $10,000 + gst upwards depending on a variety of factors. We can work with your architect or designer, or we can help put you in touch with some we work with on a regular basis. We can even help guide you through the Auckland Council Consent process if a consent is required. Why not get in touch and tell us about your project? We would welcome talking to you.
Bathroom Renovations Auckland – Auckland Builders & Renovations Ltd
Why not get in touch and tell us about your project? We would welcome talking to you.
How Much Does It Cost To Extend A House?

House Extension cost; $65,000 – $250,000+

How Much Does It Cost To Renovate A Kitchen?

Cost to renovate kitchens can vary however in general a kitchen renovation cost will be;  $18,000 – $80,000+

Minimum Cost $18,000

Average Cost $30,000

High End Kitchen Cost $45,000+

Luxury Kitchen Cost $80,000+

How Much Does It Cost To Renovate A Bathroom?

Bathroom renovation costs can vary however in general, a bathroom renovation will cost; $15000 – $45,000+

Bathroom Tidy Up $10,000

Bathroom Average Cost $20,000

Bathroom Cost with Tiles Floor/Walls $30,000+

Luxury Bathroom Cost $45,000+

How Much Does it Cost To Renovate A House?

How much does it cost to renovate? Here are some cost ranges of what to expect

Entire House Renovation cost; $85,000 – $500,000+
Bathroom Renovation cost; $15000 – $35,000+
Kitchen Renovation cost; $18,000 – $80,000+
House Extension cost; $65,000 – $250,000+
2nd Story Addition cost; $220,000 – $500,000
Reclad cost; $100,000 – $500,000+
Cosmetic Upgrades cost; $3000 – $15,000+
New Roof cost: $15,000 – $65,000+
Exterior Paint cost: $15,000 – $35,000+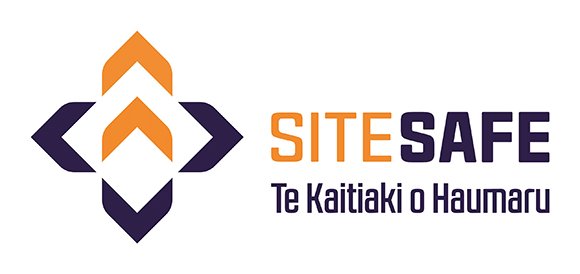 Home Renovations, House Extensions, Kitchen & Bathroom Renovations, Home Improvement & Builders in Auckland.
ABAR LTD
Auckland Builders & Renovations Limited. We are a full-service local builder and renovator in Auckland, dedicated to improving homes.
New Builds
Auckland Builders & Renovations Ltd is the Custom Home Builder of choice for those undertaking New Builds and many Architects.
Our experience with design and construction of kiwi Homes, makes us the perfect choice when building your Dream Home.
Garage Conversion
If you need an extra room, then converting your garage is one way to achieve this. Renovating a garage is easier than adding a house extension as the foundations, walls and roof are already in place.
Villa Renovation
Every heritage villa has it's own unique issues; limited space and storage, seasonal temperature control, lack of light in living areas amongst others. With the right guidance you can keep the best of the heritage feel and add the light, comfort and spacious lifestyle you are looking for.
Kitchen Renovation
When it's time for kitchen renovations in Auckland, we can guide you through the entire process. Your preferences are important. Your needs are unique. We build your kitchen the way you want it.